On April 16, 2023, we updated the PartnerHQ dashboard to be more user-friendly and more visually pleasant. We made this change after receiving feedback from our customer advisory group. If you have an interest in joining that group let us know here.
Rest assured that this change to ParnerHQ's dashboard is purely cosmetic and nothing about any functionality in our platform has changed. Here's a look at the improved layout:

For Partners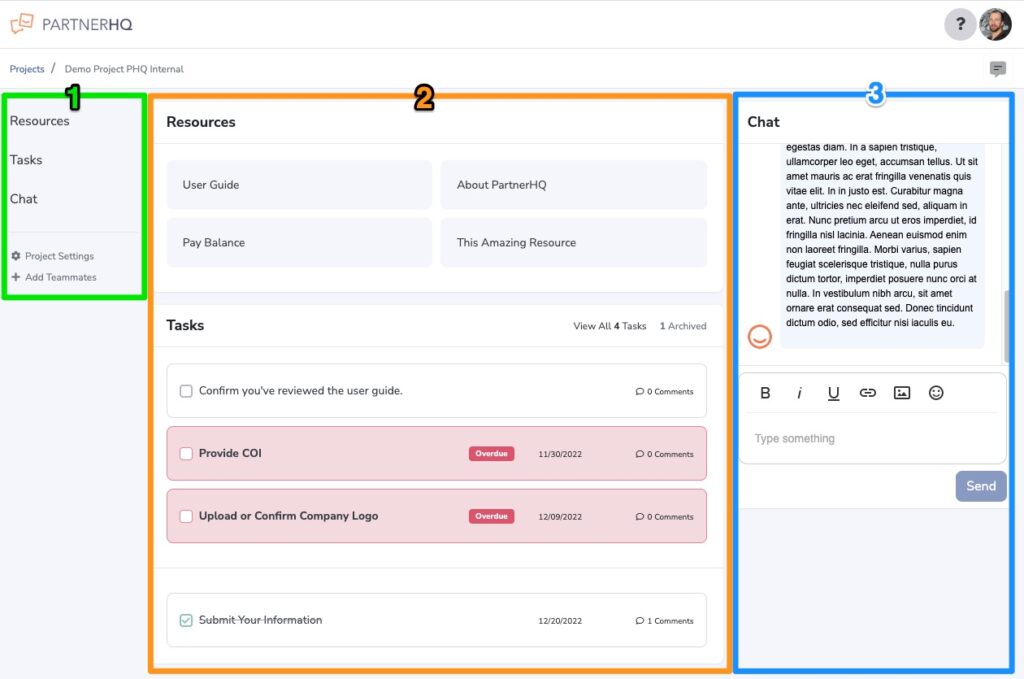 Quick Navigation Menu – This new, left-aligned quick navigation menu allows you to quickly jump to Resources, Tasks, Chat, Project Settings, and the
Resources & Tasks – All Resources and Tasks are now contained in the center column of the page with a visual greater emphasis on prioritizing the tasks due next. You'll also see if any comments have been made on a particular task.
Chat – As previously, you'll find announcements and messages from hosts in this section. Note the small bubble above the Chat window as it provides a history of all messages received.
For Hosts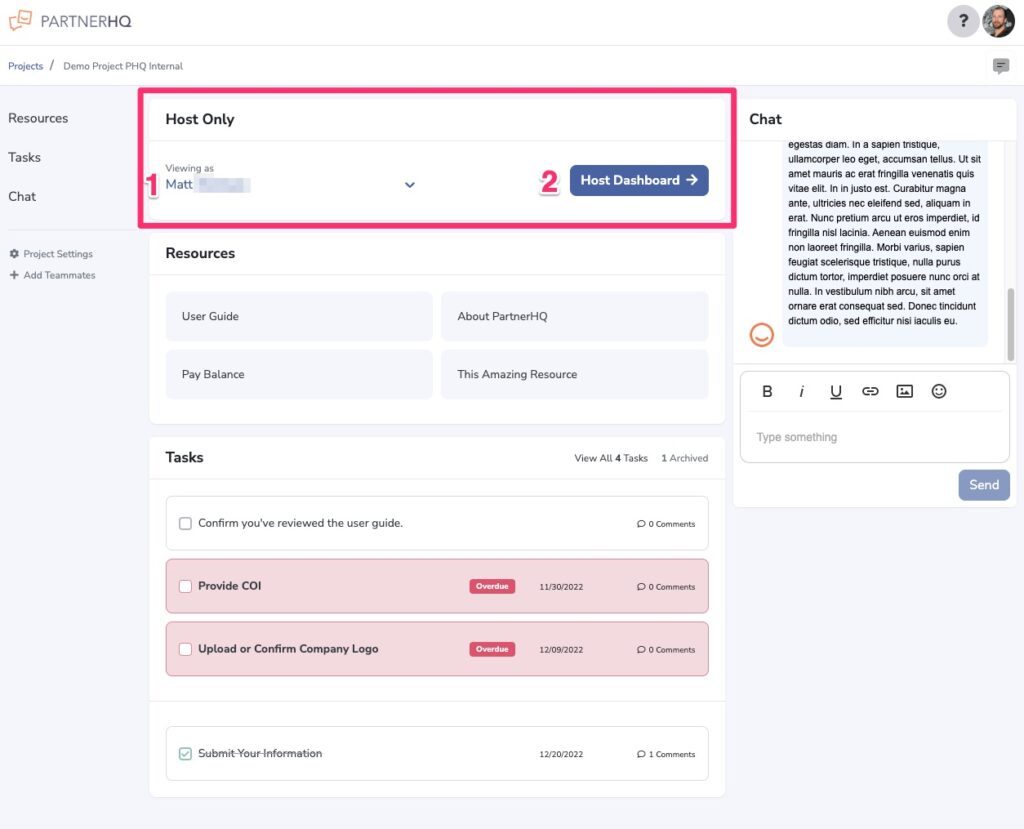 Host-Only Section – This new section allows you to view the ParnerHQ dashboard as any one of your partners would by dropping down the "Viewing As" selector and typing in (or locating) the partner you wish to view as.
Host Dashboard Link – We've replaced the gear icon with a much more clear way to visit your host dashboard.
All of these visual changes transfer over very nicely to mobile view as well!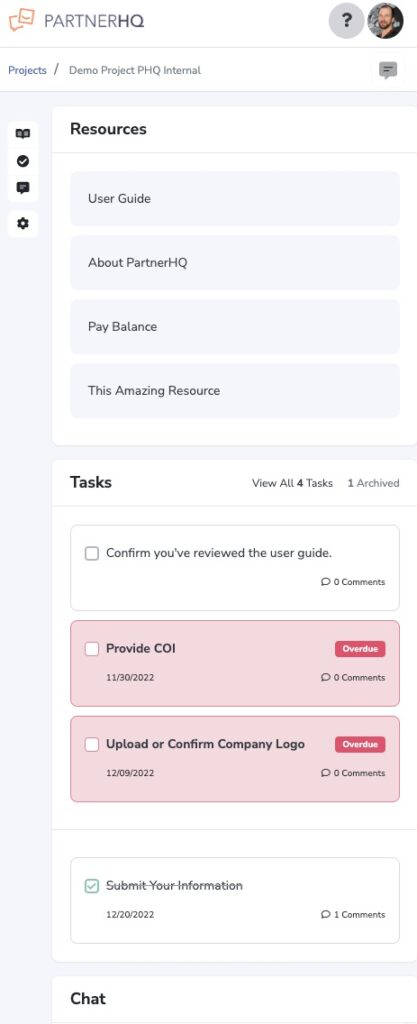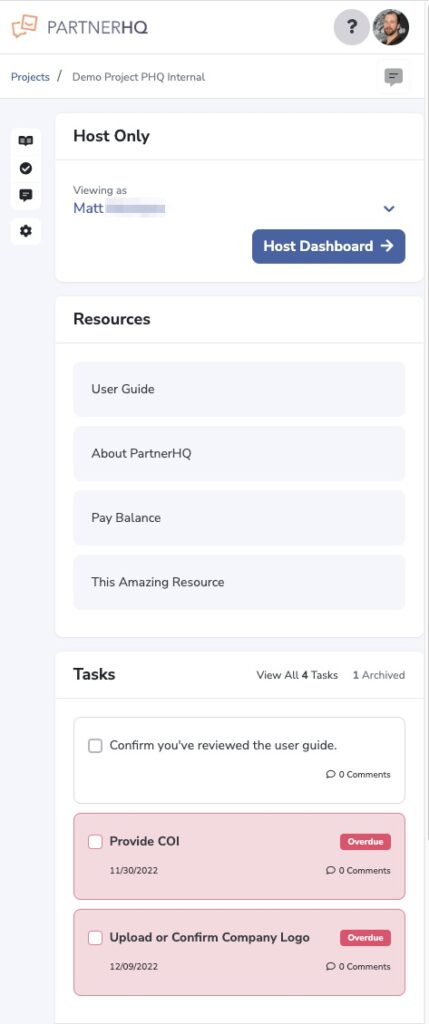 We look forward to your feedback on these new cosmetic changes so please don't hesitate to let us know here.
Thank you!