Partner Management Software
Partnerships Simplified
Remove monotonous repetitive tasks, follow ups, and spreadsheet tracking.
Deliver a powerful and personalized partner experience.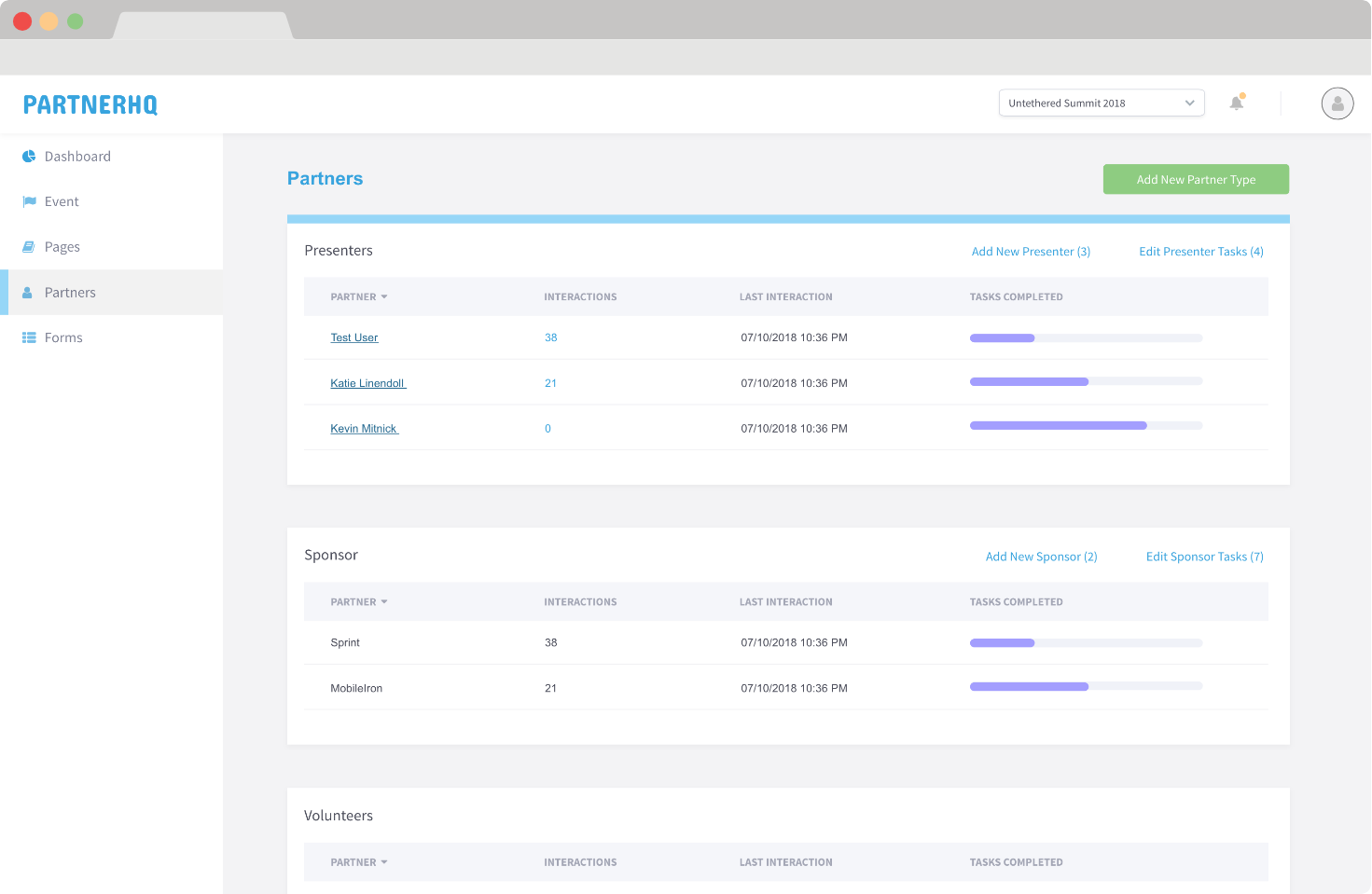 Partner Engagement
Enable partners with different needs, track engagement, and auto send reminders.
Quickly View Status
Assign tasks and quickly view upcoming items, past due tasks, and filter status results as needed.
Next Year Ready
Duplicate your successful event partner and task structure into next year's event for a speedy start.